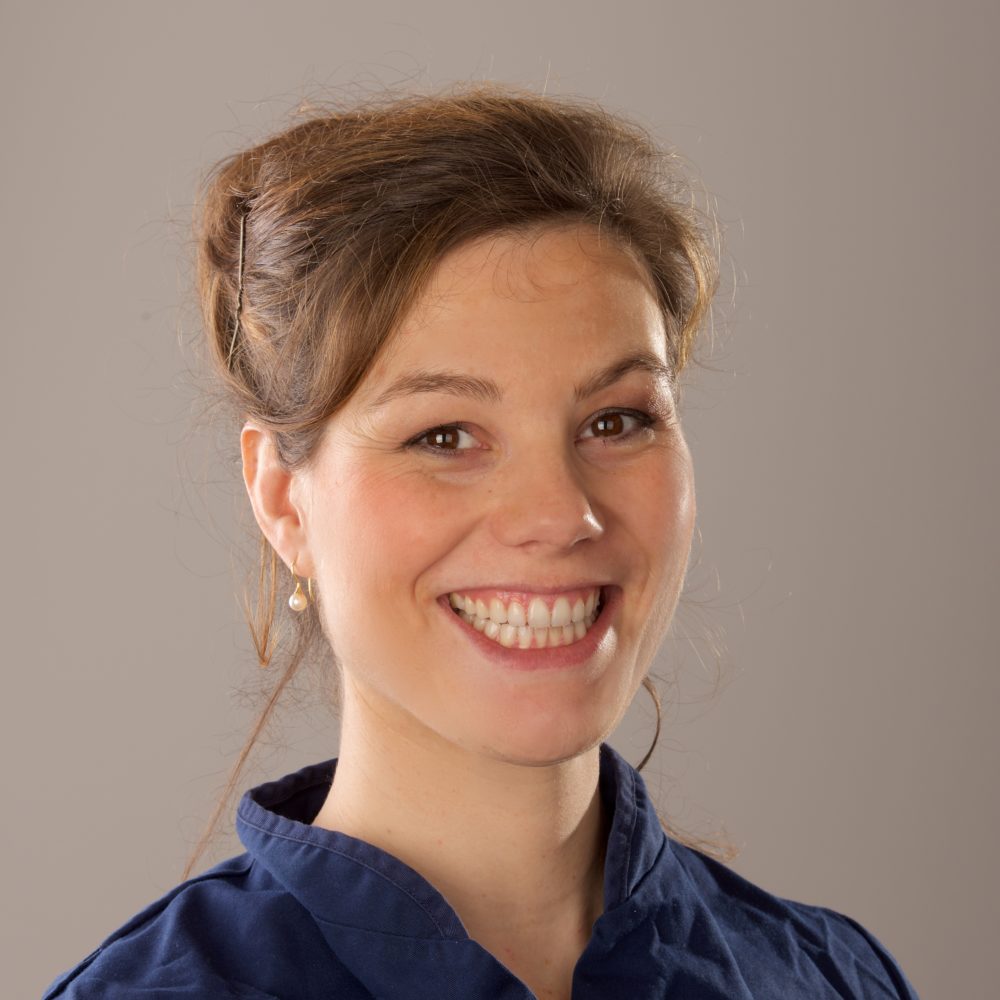 Dr. Kirsten Slagter DDS, PhD
Dentist/ Implantologist
In 2007 Kirsten graduated at the State University Groningen (cum laude). After graduating she gained her experiences at various dental practices and has also been working in developing countries with several dental projects. In recent years she focused more on implantology and minor surgery. Kirsten was promoted in april 2016 at the Oral and Maxillofacial Surgery of the University Medical Centre Groningen. Since 2013 she has been registered at the NVOI as implantologist (www.nvoi.nl) and member of the Kwaliteits Register Tandartsen.
After getting more experience performing surgery with children and adults Kirsten also started treating babies who have difficulty drinking from the breast or bottle and eating solids. She considers it to be very important to give babies children and adults a good start. Kirsten is mother of a three and one year old.
BIG registrationnumber: 69908890902
Dr. Suzanne Wink MD, GP
General Practitionar
In 2006 Suzanne graduated as a basic doctor at the University of Groningen (cum laude). After a doctor's assistant in Psychiatry and Gynecology / Obstetrics, she began her specialization in general medical practice. During the Medicine study, Suzanne worked as a qualified x-ray worker at the UMCG Radiology department. Child radiology was her area of ​​concern. During her education as general practitioner, her focus on obstetrics and maternity leave extended. As a specialist in general practice, she has completed the in-service module. When she completed her specialization to general practitioner in 2010 successfully and became a mother, she gained even more affinity with pediatric medicine.
Currently, she works as a GP in different practices and experiences the importance of good guidance and attention to issues surrounding the care of babies and children. Suzanne is the mother of a son and daughter.
BIG Registration Number: 09065378101
Maaike van Broekhoven RN, IBCLC
Registered Nurse, Lactation consultant IBCLC
Maaike qualified as a nurse in Groningen in 1985. After working in maternity home care for about 15 years Maaike wanted to study in depth everything about breastfeeding and gained her certificate as a Lactation Consultant IBCLC (International Board of Certified Lactation Consultants) in 2001. Recertified in 2006, 2012 and 2017.
From 2012 Maaike studied the implications tongue tie and lip tie may have on breastfeeding. She follows international multidisciplinairy symposia on the subject and is in contact with other tongue tie clinics around the world. Maaike understands it is important that healthcare workers learn more about the early breastfeeding problems that can arise from restriction of movement caused by tongue and lip tie. Together with Berber Meihuizen she provides educational talks for maternity care nurses and midwives.
Maaike is mother of two boys age 13 and 15 and lives in the province Drenthe.
Verpleegkundige-A wet BIG: 29002221132
IBCLE registry L-34751  NVL 64901
Berber Meihuizen IBCLC
Lactation consultant IBCLC
Berber followed her community care training and qualified in 1989. In 2009 she qualified as maternity care nurse before she qualifies as Lactation Consultant IBCLC (International Board Certified Lactation Consultant) in  2012.
She also organizes educational talks for maternity care nurses and midwives. Berber worked together with Maaike and other Lactation Consultants on a work document entitled Tongue and lip tie Werkdocument Tong-en lipriem that was published in June 2016.
She runs her private practice in Groningen where she encounters breastfeeding problems created by tongue and lip tie. From January 2016 she began working at the tongue tie clinic. She is a firm believer in good aftercare and support.  Berber is mother of three two of whom are now studying.
Helen Marshall RN, IBCLC
Registered Nurse RGN RSCN, Lactation consultant IBCLC
Helen Marshall RGN RSCN, and IBCLC
Helen qualified as a general nurse in 1988 in Lancaster, England. She then decided to specialize in children's nursing and qualified as a paediatric nurse in 1990 in Glasgow, Scotland. After qualifying she worked in a specialized paediatric neuro-surgical unit in a hospital in Glasgow. Following this she worked voluntarily for 6 months in Romania in a children's hospice and returned to the UK to work as a senoir nurse in a hospice in Glasgow.
In 1995 she came to The Netherlands and worked with Home Care (Thuiszorg), Zoetermeer and in Juliana Kinderziekenhuis (Childrens hospital), Den Haag. During this time she had three children and after working  for a time as a maternity home care nurse decided she wanted to learn more about breastfeeding and  trained as a Lactation Consultant IBCLC.
Since qualifying in 2012 she has increased her study and knowledge of problems caused by tongue and lip ties and is an advocate for parents who need support when a release is required. Helen lives in The Hague where she has a private practice as Lactation Consultant and helps at the tongue tie clinic in Veldhoven.
Baukje Kooistra IBCLC
Lactation consultant IBCLC
Baukje qualified as maternity home care nurse in 2007. After qualifying she work for a maternity care organisation and then self employed. During her work as maternity care nurse she became interested in everything about breastfeeding. She then decided to study further to become a International Board Certified Lactation Consultant. Baukje runs a private practice as a Lactation Consultant in Driesum, The Netherlands.  She sees babies with problems arising from tongue tie and lip tie regularly at her clinic.
Baukje lives in Friesland and has four children.